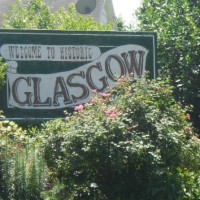 During the meeting of the Glasgow School Board this week, the board extended several thank yous for monetary donations to the school and efforts of organizations to collect donations and food items.
According to a release from the district. the board reported it had received a thank-you card from the Glasgow Food Pantry, thanking the students and school for the donation of 1,400 pounds of food collected.
The board also recognized the patrons who supported the "Hooping for a Cure" for raising more than $3,800 for Chad Sanders.
FFA students and their sponsor, as well as patrons who took part, were thanked for raising nearly $12,000 at the annual dinner and auction; family representatives of Bill Markland for making an honorary donation of $2,500 to the school; and Bob Monnig Trust representatives and the John and Jan Monnig family for monetary donations to the all-weather track project.