A Warrensburg man faces two felony charges after he was arrested on Thursday, February 16.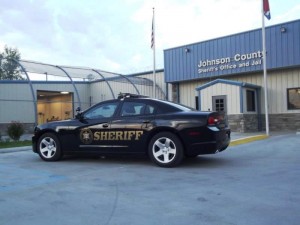 According to a post on its Facebook page, the Johnson County Sheriff's office, along with the Warrensburg Police Department, executed a search warrant.
During the search of the residence, detectives reportedly located just over $21,000, several firearms and a large amount of marijuana and packaging material.
John Anthony Stackle was taken into custody for possession with the intent to distribute a controlled substance and unlawful use of a weapon.
Four additional persons were arrested for possession of marijuana and/or possession of drug paraphernalia. The names of those persons have not been released by authorities.
According to online court documents, Stackle has been charged with a Class C Felony for Delivery of a Controlled Substance, Except 35 Grams or Less of Marijuana or Synthetic Cannabis and a Class E Felony for Unlawful Use of a Weapon– Possession of a Weapon and a Felony Controlled Substance.
Bond for Stackle was set at $4,500 cash or surety.
A future date in Johnson County Circuit Court in Warrensburg has not been set yet.