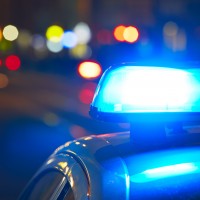 A Sedalia man is facing a felony charge for an alleged assault last month in Pettis County.
According to a probable-cause statement filed with the Pettis County Circuit Court, on February 16, Sedalia Police officers responded to a residence in the 400 block of West 4th Street in regards to a domestic disturbance.
Upon arrival, officers spoke with the victim and reportedly noticed she had a swollen upper lip along with dried blood. The victim stated she was in an argument with 23-year-old Javier Resendez, whom she allege threw her phone against that wall, slammed her to the ground and punched the victim in the face once and several times in the body.
During the arrest, Resendez reportedly was resisting arrest by pulling away from officers while being transported to the law-enforcement vehicle.
According to online court documents, Resendez has been charged with a Class E Felony for Third-Degree Domestic Assault and two misdemeanors for property damage and resisting arrest.
Bond was set at $10,000 cash or surety.
A future court date for Resendez in the Pettis County Circuit Court has not yet been set.