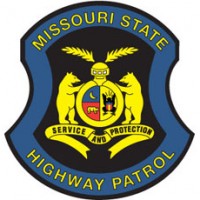 A Caldwell County man sustained moderate injuries in a traffic accident in Pettis County on Friday.
According to a report from the Missouri State Highway Patrol, the accident occurred as the driver of a westbound vehicle, 28-year-old Tyler Alden, reportedly failed to turn off before the roadway ended, and struck a guardrail blocking the end of the roadway. Reportedly, the vehicle then became airborne, traveled into a grassy embankment and came to rest on the shoulder of the roadway.
Alden reportedly was transported by Pettis County ambulance to Western Missouri Medical Center in Warrensburg for treatment of injuries.
The accident happened around 9:20 p.m. on Front Street, just west of La Monte.