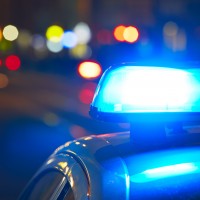 A De Witt man has been formally charged with felonies after he led law enforcement on a high-speed chase earlier this year in Carroll County.
According to a probable-cause statement, on July 1, Carrollton Police officers reportedly tried to conduct a traffic stop near South Main Street for traffic violations. The driver reportedly did not comply and a vehicle pursuit ensued with speeds reportedly reaching over 90 miles per hour on Missouri Highway 10.
During the pursuit, the vehicle reportedly crashed near County Road 211 and the driver was identified as 29-year-old Evan Hayes. Reportedly, Hayes had several pills in the vehicle identified as vicodin and oxycodone, which allegedly were not prescribed to him. A passenger in the vehicle reportedly was around three months pregnant at the time of the incident.
Online court documents state Hayes has been charged with two counts of a Class D Felony for Possession of a Controlled Substance Except 35 Grams or Less of Marijuana or Synthetic Cannabis and a Class E Felony for Resisting Arrest by Fleeing-Creating a Substantial Risk of Serious Injury or Death to Any Person. Bond has not been set.
Hayes is scheduled to appear for a case-hearing at 9 a.m. on Thursday, October 12, at Carroll County Circuit Court in Carrollton.