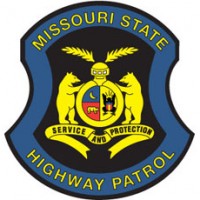 A Lexington man was seriously injured in a rollover traffic accident involving a tractor trailer in Ray County on Wednesday.
According to a report from the Missouri State Highway Patrol, the accident occurred as the driver of an eastbound Peterbilt, 63-year-old Michael Register, reportedly entered a curve at an excessive speed. The tractor trailer began to travel off the left side of the roadway, return to the roadway, became sideways, began to overturn, rolled off the left side of the roadway and came to rest on it's tires.
Register reportedly was transported by Lifeflight helicopter to Truman Medical Center in Kansas City for treatment of injuries.
The accident happened just after 8:30 a.m. on Route AA, east of Carpenter Road.