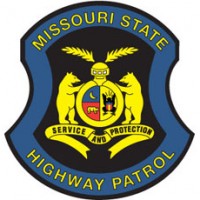 A Salisbury woman was killed and two occupants in her vehicle were seriously injured in a traffic crash in Chariton County on Thursday.
According to a report from the Missouri State Highway Patrol, the crash occurred as the driver of a southbound vehicle, 21-year-old Abudu Kagina, of Columbia, reportedly was attempting to pass several vehicles and struck into the driver's side of southbound vehicle making a left turn, driven by 73-year-old Patricia Whitley.
Whitley reportedly was transported by helicopter to University Hospital in Columbia, where she was pronounced deceased at 1:02 p.m. by a doctor. The occupants, 20-year-old Brandon Huff, of Salisbury, and Estella Lewis, of Glasgow, reportedly were transported by helicopter and ambulance, respectively, to University Hospital for treatment of injures. Kagina reportedly was not injured.
The crash happened just after 9:30 a.m. on Missouri Highway 129, four miles south of Salisbury.