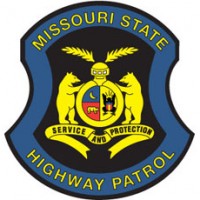 Three area residents sustained injuries in a two-vehicle traffic crash in Saline County on Tuesday.
A report from the Missouri State Highway Patrol says the crash occurred as an eastbound vehicle, driven by 46-year-old Christopher Stockman, of Slater, reportedly struck a southbound vehicle, driven by 67-year-old Michael Deibel, of Marshall. Both vehicles reportedly traveled off the left side of the roadway and struck the ground. Deibel's vehicle came to rest in a field, while Stockman's vehicle reportedly continued sliding out of control before coming to rest in the field.
Stockman, and a passenger in his vehicle– 20-year-old John Stockman, of Slater– neither of whom reportedly was wearing a seat belt– each sustained moderate injuries. They reportedly were flown by Life Flight helicopter to University Hospital in Columbia for treatment. Deibel reportedly was transported by private vehicle to Fitzgibbon Hospital in Marshall for treatment of minor injuries.
The crash happened at about 3:35 p.m. at the intersection of 260th Road and Thompson Lane.