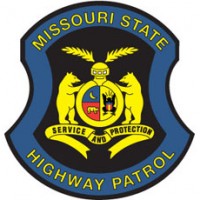 A resident of the state of Kansas was injured in a two-vehicle traffic crash in Cooper County on Tuesday.
A report from the Missouri State Highway Patrol says the crash occurred as an eastbound vehicle, driven by 75-year-old Raymond Klaus, of Leroy, Kansas, reportedly struck the rear of a slow-moving eastbound freightliner, driven by 49-year-old Rolando Rodriguez-Cambar, of Las Vegas. The Klaus vehicle reportedly came to rest lodged underneath the towed unit of the freightliner.
While Rodriguez-Cambar reportedly was not injured, Klaus was flown by Staff for Life helicopter to University Hospital in Columbia for treatment of moderate injuries.
The crash happened at about 4:10 p.m. at the 89 mile marker on I-70.