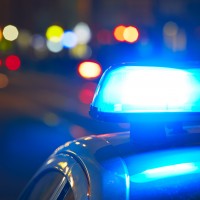 Each of two St. Joseph residents have been charge with several felonies for their alleged involvement in an assault and burglary incident recently in Pettis County.
According to a probable-cause statement, on December 3, Sedalia Police offers responded to a report of an alleged robbery of a silver in color vehicle in the 3000 block of East Broadway Boulevard.
While en route to scene, officers reportedly noticed a silver vehicle that match the description of the alleged stolen vehicle and a pursuit ensued. The alleged stolen vehicle reportedly was traveling at a high rate of speed on residential streets, where the suspect was apprehended after a brief on foot chase as he exited the vehicle.
During the investigation, 27-year-old Kevin Collado was identified as the driver, and stated he and 29-year-old Preston Brown reportedly were meeting up with a resident at a gas station in Sedalia. Collado stated Brown allegedly stole the vehicle by striking a victim in the face with a handgun causing the victim to loose several teeth. The victim reportedly ran from the scene, where Brown allegedly told Collado to drive the stolen vehicle back to St. Joseph. Brown reportedly was not apprehended as he left the scene in another vehicle, but was identified by the victim from a photo lineup.
Online court documents say Brown and Collado each have been charged with a Class A Felony for First-Degree Robbery and a Class D felony for Tampering with a Motor Vehicle in the First-Degree. Collado also was charged with a Class E Felony for Resisting or Interfering with an Arrest for a Felony, and his bond was set at $75,000 cash or surety. Brown also was charged with a Class D Felony for Second-Degree Assault, and his bond was set at $80,000 cash or surety.
Future dates for each suspect at Pettis County Circuit Court in Sedalia is pending.