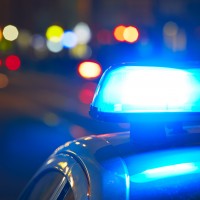 Each of two residents of the state of Virginia has been charged with felonies after a traffic stop incident earlier this month in Lafayette County.
A probable-cause statement says a Lafayette County deputy initiated a stop on a vehicle for traffic violations on a road near Highway 131 on December 3.
During the traffic stop, the deputy spoke with the occupants, 63-year-old James Groseclose and 43-year-old Joyce Cannon, both of Abingdon, VA. The deputy reportedly noticed suspicious activity and a consented search of the vehicle ensued. The search reportedly uncovered a baggie of methamphetamine, various drug paraphernalia and a loaded 9MM handgun with four boxes of ammunition.
Online court documents say Groseclose and Cannon each has been charged with a Class D Felony for Possession of a Controlled Substance Except 35 Grams or Less of Marijuana or Synthetic Cannabis and a drug-related misdemeanor. Groseclose also was charged with a Class D Felony for Unlawful Possession of a Firearm. Bond for each suspect was set at $15,000.
Groseclose and Cannon are each scheduled to appear for a case-hearing at 10 a.m. on Wednesday, December 13, at Lafayette County Circuit Court in Lexington.