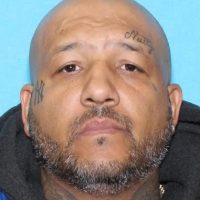 State and federal authorities are searching for a Kansas man who is wanted in connection to a homicide earlier this month in Columbia.
According to a release from the Columbia Police Department, 43-year-year old Charles Tyrone Webb (left), of Overland Park, has two felony warrants for his arrest in relation to the murder of Robert Jennings in the 3700 block of Greeley Drive on May 3. Bond has been set at one million cash only. Webb is considered armed and dangerous and should not be approached.
Anyone with information on the whereabouts of Webb should contact their local authorities or the Columbia Police Department at (573)-874-7652.