Makenna Steger, a member of Smith-Cotton High School's Class of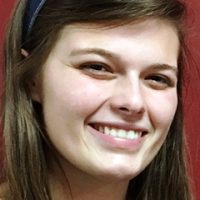 2018, is one of two seniors nationwide to receive the Uniformed Services Benefit Association's 2018 Dietrich Memorial Scholarship Award.
According to a news release, the award is based on academic achievement, leadership accomplishments and participation in community service. The $2,000 scholarship is in its 26th year and was established to honor the memory of former USBA Executive Director Major Gen. William A. Dietrich.
The daughter of U.S. Air Force Staff Sgt. Christopher Steger and Michelle Steger, of Sedalia, Makenna plans to attend the University of Missouri-Kansas City and complete the B.A./M.D. program.
Picture courtesy Sedalia 200 School District.