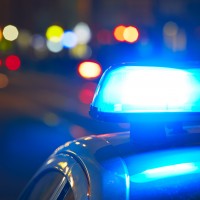 A Carrollton man has been charged with a felony for a high-speed chase incident which lasted almost three hours on Sunday, November 4.
A probable-cause statement says 22-year-old Chandler Webb reportedly was driving and was being pursued by Ray County deputies while traveling east on Route D. Webb then entered into Carroll County, where county deputies picked up the chase. Webb reportedly was driving in a careless manner by running stop signs, swerving from one side of the road to the other and traveling up to 80 miles per hour.
The pursuit continued into Caldwell County and eventually ended in Dekalb County as Webb's vehicle was disabled by multiple "spike strip" applications. The high-speed chase reportedly covered about 150 miles while lasting two hours and 50 minutes.
Online court documents say Webb has been charged with a Class E Felony for Resisting Arrest by Fleeing- Creating a Substantial Risk of Serious Injury or Death to Any Person. Bond was set at $25,000 cash only.
Webb's initial hearing at Carroll County Circuit Court is pending.