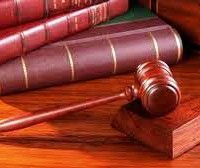 A Slater man charged with a felony for allegedly making a terroristic threat last month is due in court on Wednesday, December 5.
According to a probable-cause statement, authorities say Joshua Robert Reeves made a post on Facebook on November 9, which contained language that he threatened to kill people. The post reportedly was made after two children were removed from his custody by the Slater Police Department and the Division of Family Services.
Online court documents say Reeves has been charged with a Class D Felony for a Terrorist Threat in the First Degree. He is being held without bond and is denied bail until further order of the court.
Reeves appeared in custody and was arraigned on November 14. His cause has been continued for bond-motion hearing at 9 a.m. on at Saline County Circuit Court.