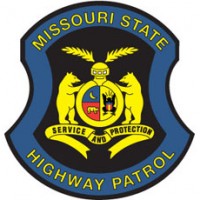 Two Columbia residents sustained minor injuries in a rollover traffic crash on an ice-covered roadway in Lafayette County on Sunday.
A report from the Missouri State Highway Patrol says the crash occurred as 29-year-old Kayeshia Long reportedly lost control of her westbound vehicle, and it traveled off the right side of the roadway, struck an embankment and overturned.
Long and a passenger in the vehicle- 32-year-old Devon Ball, who reportedly was not wearing a seat belt- were transported by Higginsville ambulance and E.M.S. units to Lafayette Regional Hospital in Lexington for treatment.
The crash happened at 8:15 a.m. at the 48.2 mile marker on I-70.