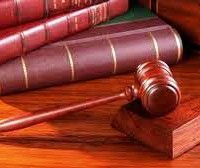 A Marshall man has been charged with felonies after a disagreement over a cell phone led to him allegedly pointing a weapon at a woman on June 25.
According to a probable-cause statement, a woman told authorities who responded to the disturbance that during the disagreement, Eric Lynn Smith was going through her things trying to find his cell phone. She said she told him she didn't have it and to get out of the basement. She said when she was calling 9-1-1, Smith grabbed her, placed her face down on the bed and put a gun to the back of her head. She said Smith later dropped the gun on the floor and punched her in the side of her face. A witness reportedly backed up the woman's story. Smith also allegedly was in possession of some methamphetamine.
According to court documents, Smith has been charged with a Class D Felony for Possession of a Controlled Substance; a Class E Felony for Unlawful Use of a Weapon- Exhibiting; and assault and drug-related misdemeanors. Bond has been set at $10,000 cash or surety- with 10-percent allowed.
Smith is scheduled to be arraigned at 1:30 p.m. on Monday, November 18, at Saline County Circuit Court.