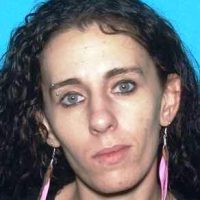 Saline County authorities are seeking information from the public to help locate a woman with an active warrant.
A news release from the sheriff's department says 29-year-old Katherine Renee Morris is wanted for Felony-Probation Violation on an original charge of Possession of a Controlled Substance, with bond set at $10,000 cash only.
Morris is described as being white, about 5-foot-5 and 150 pounds, with brown hair and blue eyes.
If you have any information as to the whereabouts of Morris, you are urged to contact the sheriff's department at (660) 886-5512.
Photo provided by the Saline County Sheriff's Department.