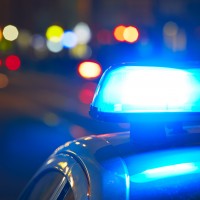 A Malta Bend man has been charged with sex-related felonies involving juveniles.
According to a probable-cause statement, on November 5, two different females told a child-safe investigator about unwanted encounters with Jack Dean Rash. They accused Rash, who was born in 1941, of inappropriately touching them and other sexual advances. Charges were filed after authorities interviewed Rash. Authorities also say, during a consented search of Rash's residence, they found a bag of 50 Tramadol pills and other drug-related items.
According to court documents, a warrant has been issued and Rash has been charged with a Class C Felony for Child Molestation in the Third Degree- with a Child Less Than 14 Years of Age; a Class D Felony for Possession of a Controlled Substance; a Class E Felony for Child Molestation in the Fourth Degree- with a Child Less Than 17 Years of Age; and a drug-related misdemeanor. Bond has been set at $25,000.
Rash's initial hearing is pending at Saline County Circuit Court.