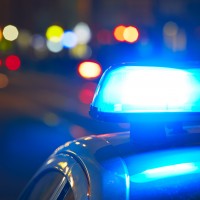 A 28-year-old homeless Warrensburg resident has been charged with felonies for allegedly stealing a woman's purse in Sedalia and using her credit/debit cards to purchase or attempt to purchase nearly $3,000 worth of items.
According to a probable-cause statement, a woman reported to authorities her purse was stolen while she was at JC Penney on December 4, 2019. Her credit card was used at Walmart Supercenter to make a purchase in the amount of $1,264.43 later that night.
The suspect, who reportedly was wearing a stocking cap and surgical mask, attempted to purchase $643 worth of merchandise from the same clerk less than an hour later. When ID was asked for, the subject refused to show his ID; and Walmart did not sell him the items.
The next day, the same man allegedly attempted to purchase four cell phones for $189.99 each at Boost Mobile in Warrensburg. When the employee said he needed ID to complete the purchase, the suspect reportedly put back the phones and attempted to purchase a speaker and two sets of headphones for $138.36. But the employee informed the suspect the credit card was declined. The employee said the subject's eyes got real big, and the subject ran out of the store and left the card behind.
Looking at surveillance video, authorities identified the suspect as Gunner Page Patterson.
Court documents say a warrant has been issued, and Patterson has been charged with a Class D Felony for Stealing and a Class E Felony for Fraudulent Use of a Debit/Credit Device. Bond has been set at $10,000 cash or surety.
Patterson's initial hearing is pending at Pettis County Circuit Court.