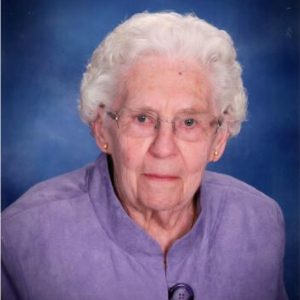 Loetta Ruth Flandermeyer, age 87, of Concordia, MO, died Monday, January 11, 2021 at Fitzgibbon Hospital in Marshall.
Funeral services will be held at 10:30 a.m. Friday, January 15, at St. Paul's Lutheran Church in Concordia with Pastor Michael Pottschmidt and Pastor Andrew Lehenbauer officiating. Burial will follow in the church cemetery. Visitation will be from 5 to 6:30 p.m. Thursday at Campbell-Lewis Funeral Home in Concordia.
Memorials are suggested to St. Paul's Lutheran Church, Concordia Ambulance District or Good Shepherd Care Community. An online guestbook is available at www.campbell-lewis.com
Born July 9, 1933 in rural Sweet Springs, MO, she was the daughter of the late William Lovercamp and Elenora Schelp Lovercamp. Loetta lived in the Concordia area most of her life where she was a 1951 graduate of Concordia High School. On October 25, 1958, she married Winston "Winnie" Flandermeyer who preceded her in death on October 26, 2002. Prior to being married, Loetta worked at International Shoe Factory, but her main occupation in life was being a homemaker for her family. She was a member of St. Paul's Lutheran Church in Concordia where she served on various committees through the years and was a member of V.F.W. Auxiliary Post 2549.
Survivors include three children: Ricky Flandermeyer (Susan), Tim Flandermeyer (Cindy) and Michelle Knight (Steve), all of Concordia; seven grandchildren: Kyle Knight (Amy), Cody Knight (Magen), Travis Flandermeyer (Sierra), Jesse Flandermeyer (Morgan), Ty Flandermeyer (Gloria), Melissa Thornton (Bill) and Valerie Wiskur (Clayton); seven great-grandchildren; one sister, Darlene Crain of Independence; one brother, Dennis Lovercamp of Grain Valley; as well as many nieces, nephews and other extended family.
In addition to her parents and husband, she was preceded in death by four sisters: Norine Lange, Marilyn Werneke, Phyllis Kirchhoff and Sharon Wilson.