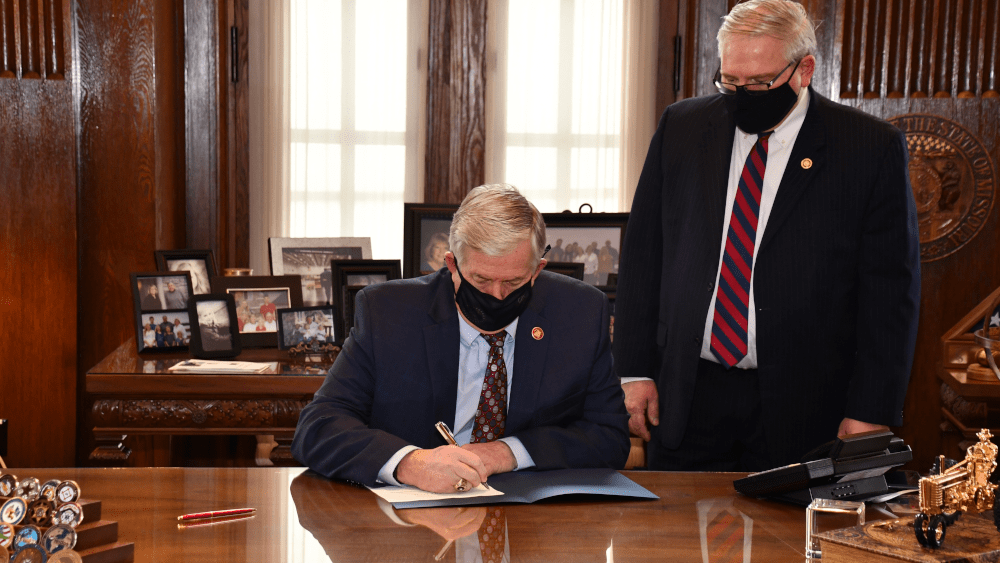 Governor Mike Parson signed a proclamation declaring October as Show Me Excellence Month in the State of Missouri. The Governor was joined by Operational Excellence Leaders from all state agencies for a presentation in his office.
Governor Parsons says "[The] Cabinet is committed to making real change in state government. As a state government, we must always look for ways to do better than we've done before, and Show Me Excellence Month is about all of our team members working together to find new and improved ways to serve Missourians."
According to a press release, multiple training opportunities are available to state team members beginning on Monday, October 4, when Managing Director Mike Figliuolo of thought LEADERS LLC – one of the most viewed trainers on LinkedIn Learning-  joins Deputy Director of Operational Excellence Aaron Dimmock in a Fireside Chat called, 'Leading Others through Our Influence'.
Officials say the highlight of Show Me Excellence Month is the Virtual Show Me Excellence Summit on Tuesday, October 19.
To learn more about the 2021 Summit, Show Me Excellence Community, Operational Excellence Month, and more visit the website: https://showmeexcellence.mo.gov/.