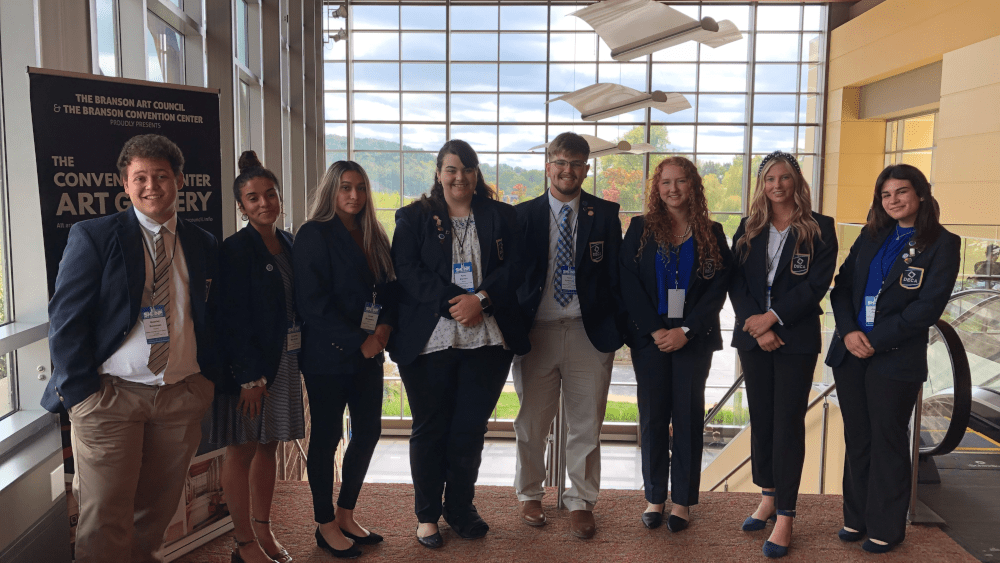 The Saline County Career Center DECA chapter attended the DECA Fall Leadership Conference earlier this week.
According to a news release, students from the Saline County Career Center traveled with their advisor, Kerry Henley, to the Missouri DECA Fall Leadership Conference in Branson on Sunday, October 10 through the 11.
Students participated in leadership and educational workshops, competitive event practice programs, and learned skills to develop their own leadership potential. This year Jessica Parada was a candidate for District Vice President for District  No. 4.
DECA is an international association of high school students studying marketing, finance, hospitality and management. The state affiliate of the DECA Inc. organization is the Career and Technical Student Organization for Missouri.
Official say Missouri DECA is a nationally recognized association with over 7000 members. There are 12 DECA districts and 153 DECA chapters in Missouri.