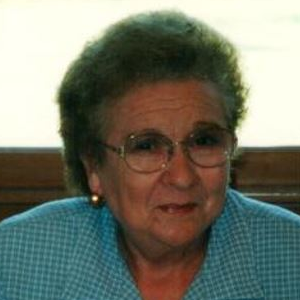 Wilma Annette Pace King, age 92, of Glasgow, MO, and formerly of Saline County, passed away Thursday, October 14, 2021, at Aspire Senior Living in Fayette.
Funeral services will be held at 11 a.m. Saturday, October 23, at Campbell-Lewis Chapel in Marshall, with William W. Harlow officiating. Burial will follow at Nelson Cemetery.  
Memorials are suggested to Nelson Cemetery and an online guestbook is available at www.campbell-lewis.com.
Born October 2, 1929, in Nelson, she was the daughter of the late William Oliver Pace and Nettie Young Pace.  Wilma was raised in the Nelson area, was a 1947 graduate of Nelson High School where she was well known for her basketball skills, and then attended Central Missouri State College.  On January 25, 1948, she married Clarence Kenneth King who preceded her in death on June 19, 1998. Wilma owned and operated her own farm as well as working at Missouri Pork Producers Association for 20 years.
Survivors include one daughter, Vicki Annette Batye (Tommie) of rural Glasgow; two grandsons, Lance Batye (Annette) of rural Keytesville and Chase Batye of Jefferson City; as well as several cousins.