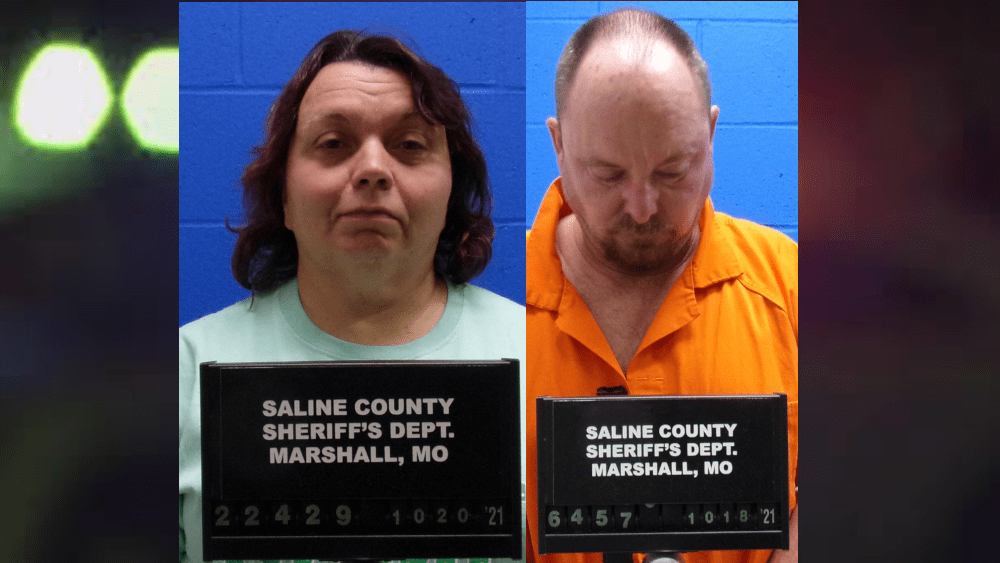 A motion has been filed with the court for one of two suspects in an area murder case be committed to the Department of Mental Health.
According to court documents, Tammy Hrabe's attorney filed the motion on March 9.
A release from the Saline County Sheriff's Office says on October 17, 2021, authorities responded to the report of a body in the Missouri River – later identified as 57-year-old Judith Young of Malta Bend.
A probable-cause statement says an autopsy determined Young did not die from natural causes. Interviews with an area couple, Wayne and Tammy Hrabe, were conducted. Both subjects admitted to killing Young. They claimed they were assisting the victim in taking her own life by suffocating her with a plastic bag. After the death of Young, it is alleged both put the body in the bed of their truck, drove to a private river access and transported Young to the riverbank and submerged her into the river.
Court documents say Tammy Hrabe, of Slater, and Wayne Hrabe, of Malta Bend, are charged with felonies for first-degree murder, abandonment of a corpse and tampering with physical evidence in a felony prosecution. Each defendant is being held without bond.
Wayne Hrabe's case was bound over to the trial division. His next hearing is pending.
Tammy Hrabe is scheduled to appear for her preliminary hearing 1:30 p.m. Wednesday, March 16, at Saline County Circuit Court.
Photos courtesy of the Saline County Sheriff's Department.