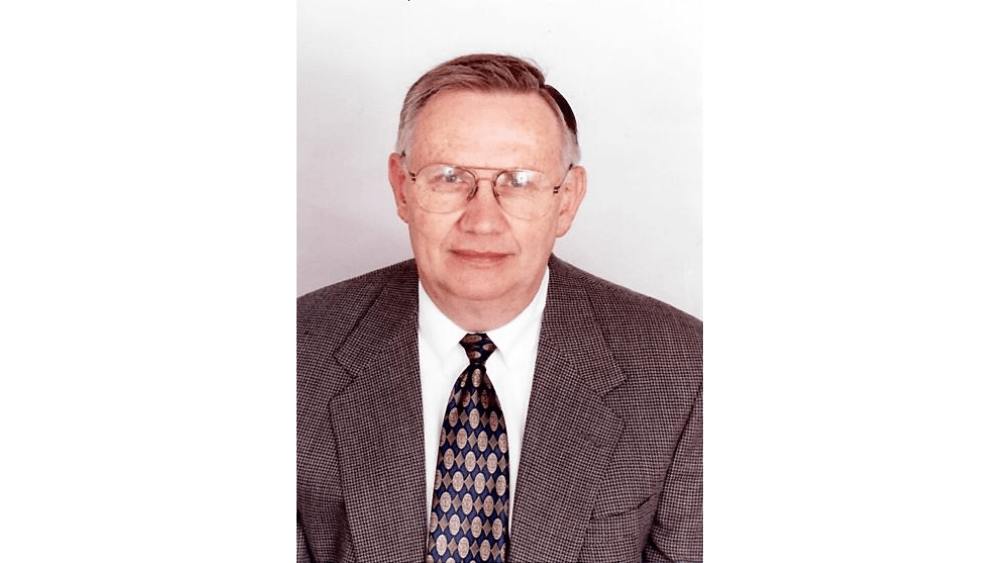 Donald Ray Dittmer, 83, of Concordia, MO passed away on Saturday, January 14, 2023.
Born August 12, 1939 in the Concordia area, Donald was the son of Walter and Mabel (Wehrs) Dittmer. After graduating from Concordia High School, Donald attended the University of Central Missouri (Central Missouri State College), earning a B.S.Ed. in 1961 and an M.A. in mathematics in 1962. He did graduate work at the University of Kansas before being hired in 1963 as an assistant professor of mathematics at Simpson College in Indianola, IA. Before becoming department chair in 1969, he did further graduate work during summers and a sabbatical at the University of Georgia, Rutgers University, and Oklahoma State University. After leaving Simpson in 1974, he worked for New York Life for a year. In 1975, Donald moved back to Concordia to become the area's State Farm Insurance agent, and he retired from his agency in 2005.
Donald was married to Patricia Anne Baldwin on April 28, 1979. They lived happily together at their home in Concordia until Tricia passed away on November 18, 2012. Donald was a lifelong member of St. John United Church of Christ in Emma, MO. He was active in many facets of the Concordia community, including being a member of the Lions Club (of which he served as secretary for many years), the board of the Trails Regional Library System, the local Heritage Society, and numerous other organizations and committees. He enjoyed traveling to the Atlantic and Gulf coasts with his family and to Las Vegas with Tricia. He did substitute teaching at the beginning of his career with State Farm and then after he retired. A lifelong learner, he did genealogical work and church history of the Concordia area, including compiling a book celebrating the 150th Anniversary of the St. John Church. In addition to the many hours spent at the dining room table working on that project, he helped his children and grandchildren there with their homework, in particular their math.
He could also be found there working on a puzzle, researching family history, or writing in his daily diary (a practice he kept up with for 70 years of his life). Donald loved history, but it is the future of the next generation that he really cared about.
Donald's living siblings are Phyllis Heermann, Janice Holsten, Mary Nierman, David Dittmer, and John Michael Dittmer. His siblings who preceded him in death are Willard Dittmer, Joe Dittmer, and Charles Dittmer, as well as two siblings who died in infancy.
He was preceded in death by his wife Tricia. Donald and Tricia leave daughter Andrea Gillit and her husband Les Gillit of Lubbock, TX, son Troy Brown and his wife Angie Brown of Concordia, son Eric Brown and his husband Jim Sinclair of St. Louis, son Joel Dittmer and his wife Maggie Dittmer of Columbia, and daughter Rebekah Martin and her husband Tom Martin of Kansas City. Their grandchildren are Carter, Hayden, Quinten, Ella, Liam, Eila, and Jubilee. Donald and Tricia have five great grandchildren, and they will meet them in the future.
Funeral services will be held at 10:30 a.m. Thursday, January 19, 2023, at St. John United Church of Christ in Emma with Pastor Joshua Payne officiating.  Burial will follow in the church cemetery.  Visitation will be from 5:00 p.m. to 6:30 p.m. Wednesday at Campbell-Lewis Funeral Home in Concordia.  Memorials are suggested to St. John Cemetery and an online guestbook is available at www.campbell-lewis.com