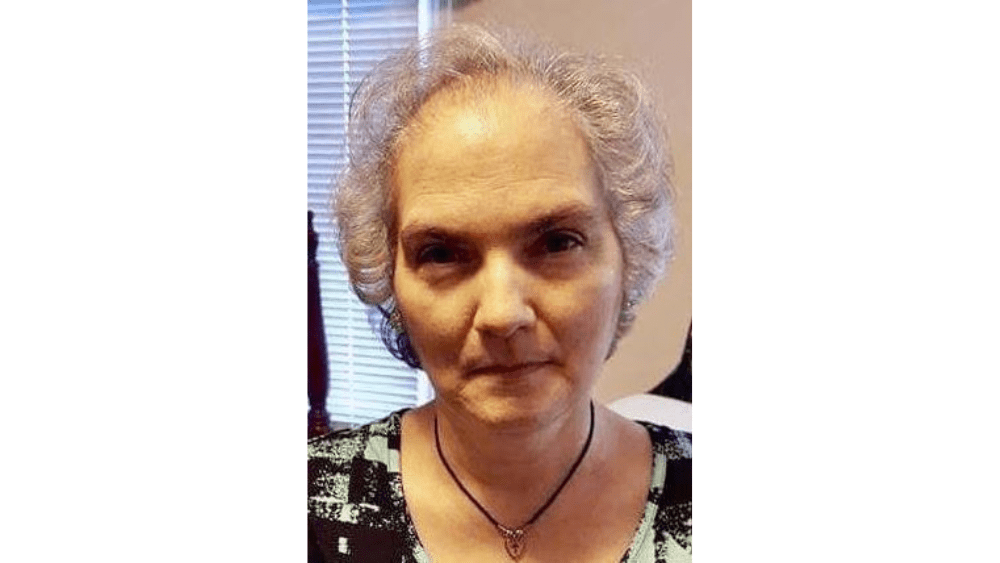 Cheryl R. Brown-Wolfe, 59, of Concordia, MO, passed away Friday, May 19, 2023, at Boone Hospital Center in Columbia.
Funeral services will be held at 11:00 a.m. Thursday, May 25, 2023, at Campbell-Lewis Chapel in Sweet Springs with William W. Harlow officiating.  Burial will follow in Fairview Cemetery.  Visitation will be from 10:00 a.m. to 11:00 a.m. Thursday at the funeral home.  Memorials are suggested to family choice and an online guestbook is available at www.campbell-lewis.com.
Born June 23, 1963, in Sweet Springs, she was the daughter of the late Robert Q. "Bob" Brown and Maudie "Jenay" Caldwell Brown who survives of Sweet Springs.  Cheryl was raised in the Sweet Springs community and was a 1981 graduate of Sweet Springs High School.  Following graduation she started working for International Shoe Company and remained with them until it closed and then worked for Rival Manufacturing until it closed.
Cheryl loved animals, music, Chinese food, the Kansas City Chiefs and watching W.W.E.  She also enjoyed crafts, decorating, crossword puzzles, coloring, and most of all, Biblical journaling.  She had a very strong faith, was a baptized member of First Baptist Church in Sweet Springs and was attending New Life Church in Concordia.  She was a very caring and giving person even though she had very little to give.  You can be assured that the thought and love behind her kindness was huge.  She was a loving daughter, sister, aunt, stepmom and grandma.
In addition to her mother, Maudie "Jenay" Brown; she is survived by one sister, Kim Nelson of Sweet Springs; a niece, Stacia Nelson of Jefferson City; a nephew, Derrick Nelson (Amanda) of Marshall; an uncle, David Caldwell (Elizabeth) of Independence; two stepdaughters, Tenessa Wolfe of Chillicothe and Elizabeth Markum (Jonathyn) of Wright City; five stepgrandchildren: Lorena, Gabriella, Grayson, Nataley and Aliyah; as well as many other family members and friends.
Cheryl was preceded in death by her father, Bob; paternal grandparents, Roy and Minnie Brown; and maternal grandparents, Hugh and Lorain Caldwell.