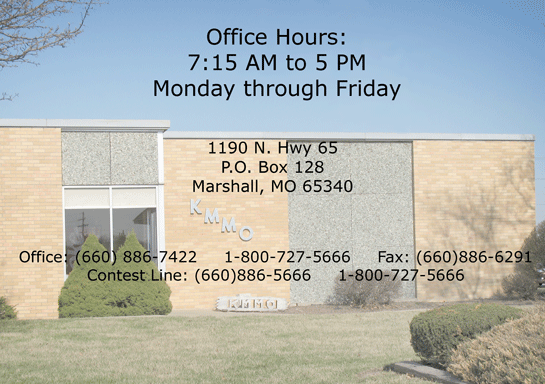 KMMO History
May 29, 1949, KMMO 1300 AM first signed on under the ownership of Harold and Carl Fisher. The first broadcast was from the Auditorium Theatre, but the actual station was housed in the MFA Hardware and Seed Store.
By the Fall of 1949, they had moved the station to its current location off of Hwy. 65 in Marshall. Picture of the Old KMMO building with the picket fence.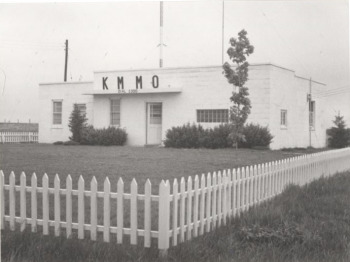 1954September of 1950, began the process of transferring ownership to MFA Mutual Insurance Company. The sale was approved by the FCC on November 8, 1951, and the power was increased to 1000 watts.
Harold Douglas became the General Manager and on December 15, 1968, KMFL FM was added, broadcasting at 56,000 watts.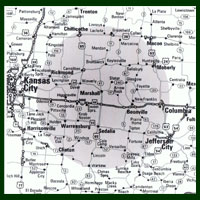 In 1969, KMFL FM was the highest powered station in Missouri.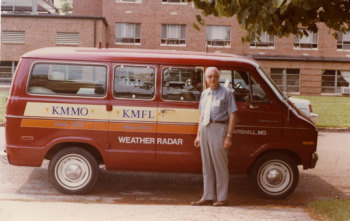 1971 marked the arrival of KMMO Color Weather Radar.
Harold Douglas retired January 1, 1980 and Bill Williams stepped up to fill the role of Station Manager.
The year of 1984 held many changes for the stations. Missouri Valley broadcasting, Inc. bought the stations and consolidated the call letters to KMMO AM and FM. After the purchase, John Wilson became the General Manager.
Newspaper clipping of the Crawford Brothers.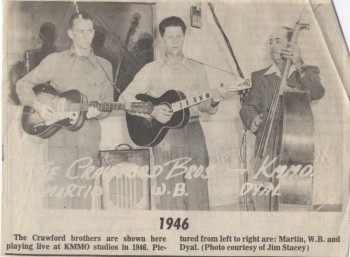 KMMO FM got a boost in 1993. The power was increased to 100,000 watts.
Over the years many persons of note have been heard on KMMO.Ozark AL Dickson, Bill McDaniel, Nancy Sprigg, Burl & Martin Crawford, Bob Erickson, Ted Clark, the Booth Sisters, the Fellows Brothers, and the Mathews Brothers are just a few of the artists to visit KMMO.
Pictures of the Past
From day one, KMMO has been active in the community. Enjoy KMMO's rich history captured in photographs.