Contests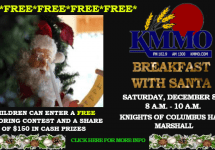 KIDS! HOW WOULD YOU LIKE A CHANCE TO WIN PART OF $150 CASH PRIZES? ENTER THE KMMO CHRISTMAS COLORING CONTEST!!!
More than one person per household may register for contests, but there can only be one winner per household.
For contests with both on-air registration and sponsor location registration, you may register only once on the air, but at as many sponsor locations as you choose.
KMMO employees and their immediate families are not eligible to participate. Immediate families are spouses, parents, children, brothers and sisters, whether living with you or not.
No purchase is necessary.
All taxes are the responsibility of the winner.
All prizes must be claimed in a timely manner. Prizes not claimed will be donated to a local charity.
Lost, stolen or misplaced prizes will not be replaced.
All decisions of the KMMO Management are final.
Winners give KMMO permission to use their names, voices, and/or likeness for promotional purposes.
If you have won a prize in the last 30 days, please refrain from participating so that everyone has an equal opportunity.
...Read more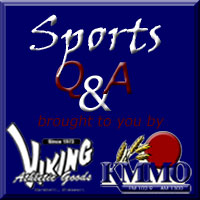 Weekdays 4:45 PM
Tune in for some Sports Trivia and test your sports knowledge with John and Kyle each weekday afternoon. Winners receive a Sports Q & A t-shirt. ...Read more