Mandy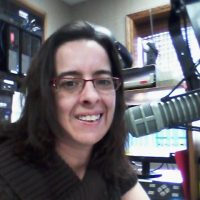 Mandy stumbled into radio when she was looking for a way out of the fast food industry.  From a quick introduction to nights and weekends, she moved to farm and news.  If nothing else, it has been a learning experience.
Mandy is continuing her radio education at KMMO, serving as your host on the Mid-days.  She also is a girl-of-all-trades behind the scenes picking up anything that gets dropped in her lap.
When Mandy isn't working, she's hanging with her high school sweetheart/husband, Russell, and Pumpkin her precious dog.  She loves Royals baseball, country music concerts and any cute fluffy animals that come her way.