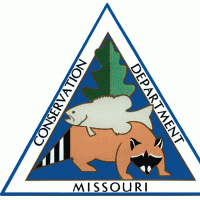 MDC's Conservation Commission recognizes residents who make outstanding contributions to the organization and is seeking nominations for its Master Conservationist Award and the Missouri Conservation Hall of Fame this year.
According to a news release, the Master Conservationist Award honors living or deceased citizens while the Missouri Conservation Hall of Fame recognizes deceased individuals. Anyone can submit nominations and they should include a statement describing the nominee's accomplishments and a brief biography. Nominations are due by September 1.
Nominees who can be considered for either honor are a citizen or an employee of the department, other conservation-related government agencies, who performed an outstanding act or developed an innovative idea or technique that contributed to major progress in conservation in Missouri.
Nominations can be submitted by mail to Denise Bateman, Missouri Department of Conservation, P.O. Box 180, Jefferson City, MO 65102-0180, or by email Denise.Bateman@mdc.mo.gov.
Learn more about the nomination process, visit www.mdc.mo.gov.