BIRTHDAY AND ANNIVERSARY CLUB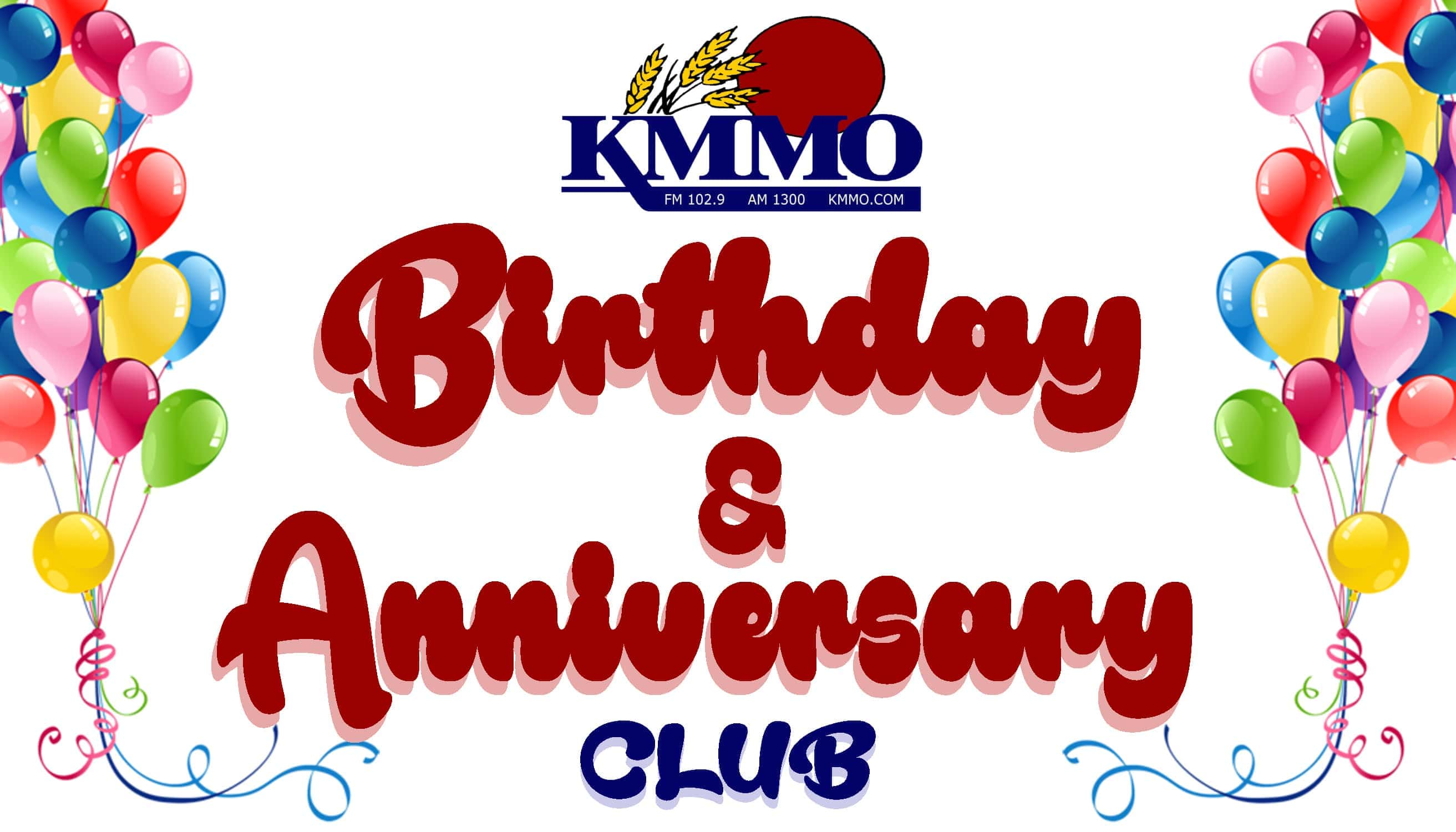 Birthday & Anniversary Club Times
Catch the Birthday and Anniversary listings for the day on KMMO Monday through Saturday at 5:45 AM, 6:15 AM, 7:15 AM, and 8:15 AM.
We will not add announcements for that day after 8:00 AM. Please do not submit Birthday or Anniversary wishes more than two days in advance.
Birthdays and Anniversaries
Submit your birthday and anniversary announcements by filling out this form or by contacting KMMO at 660-886-7422. Please don't submit birthdays sooner than 2 days in advance.  Every Wish must come from an identifiable person (Name, title, etc.)