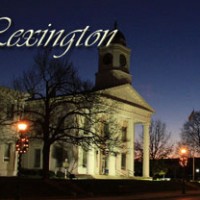 Area residents are invited to attend a post-Civil War era reenactment of the attempted capture of the infamous Missouri guerrilla and outlaw Archie Clements in Lexington this month.
According to a news release, the Battle of Lexington State Historic site invites the public to gather in downtown Lexington to watch the live-action performance from 11 a.m. to 2 p.m. on Saturday, June 23. The performance is scheduled to begin at 1015 Franklin Avenue and will end at the Lafayette County Courthouse.
The reenactment is scheduled to depicted the incident of Archibald "Archie" Clements being ambushed by state militia at a hotel in Lexington on December 13, 1866. The battle moved into the streets as Clements attempted to escape, where he suffered 34 bullet wounds during the fight.
For more information about the event, call the historic site at (660)-259-4654.