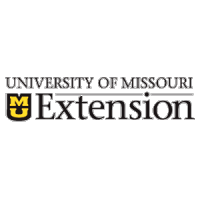 The University of Missouri Extension is scheduled to offer a program on the state's fence laws at two locations in the KMMO Listening area on Thursday, February 21.
According to a news release, from 6:30 to 8:30 p.m., the program is scheduled to be held at the Blue Room at the Chariton County Courthouse at 306 South Cherry Street in Keytesville, as well as the MU Extension center at 1015 West Royle Street in Richmond. The program, which has a fee for materials, is designed to give participants an update and clarify the Missouri fence law that went into effect in 2016, as well as the 19 counties which have local fence laws making a complex situation regarding what legal and financial responsibilities landowners and renters have.
Also, extension specialists will offer insight into fence maintenance for row crop, livestock and small-acreage owners.
Also, MU Extension's publication "Missouri's Fencing and Boundary Laws: Frequently Asked Questions" is available for free online at extension.missouri.edu.
To register, call the MU Extension center in Chariton County at (660) 288-3239 or in Ray County at (816) 776-6961.