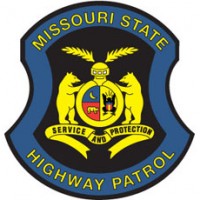 A Holden man who reportedly was fleeing law enforcement suffered serious injuries in a rollover traffic crash in Bates County on Monday.
A report from the Missouri State Highway Patrol says the crash occurred as 27-year-old Jonathan Weaver reportedly was actively fleeing Bates County deputies in a southbound vehicle. The suspect vehicle reportedly attempted to pass on the inside shoulder and traveled off the left side of the roadway, struck the median, began overturning, entered the northbound lanes on Interstate 49 and struck a motor home, driven by 61-year-old Francis Forst, of Lamar. Weaver's vehicle reportedly came to rest on its top in the right lane of the interstate. The motor home came to a controlled stop.
Weaver reportedly was transported by E.M.S. to Bates County Memorial Hospital and then by Life Flight Eagle helicopter to Research Main Hospital in Kansas City for treatment. Forst reportedly was not injured.
The crash happened just before 1:30 p.m. at the 119.2 mile marker on I-49.