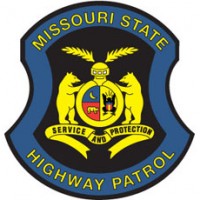 A Sedalia resident suffered moderate injuries in a two-vehicle traffic crash in Saline County on Monday.
A report from the Missouri State Highway Patrol says the crash occurred as 28-year-old Samuel Bishop was making a lane change and reportedly lost control of his eastbound vehicle, and it struck an eastbound freightliner, driven by 46-year-old Eloy Molina-Bojorquez, of Arlington, Texas. After impact, the freightliner reportedly traveled off the south side of the roadway.
While Molina-Bojorquez reportedly was not injured, Bishop was transported by Sweet Springs Fire to Centerpoint Medical Center in Independence for treatment.
The crash happened at 5:40 p.m. at the 66.2 mile marker on I-70.