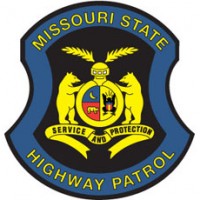 A Sweet Springs resident sustained minor injuries in a two-vehicle traffic crash in Saline County on Monday.
According to a report from the Missouri State Highway Patrol, the crash occurred as traffic was slowing for a previous crash on the roadway; and 31-year-old Stephen Muhlethaler, of Kansas City, was trying to avoid the crash when another eastbound vehicle, driven by 23-year-old Jeffery Hall, reportedly overtook and struck Muhlethaler's vehicle in the rear.
While Muhlethaler reportedly was not injured, Hall was transported by Sweet Springs Fire to Centerpoint Medical Center in Independence for treatment.
The crash happened at 6 p.m. at the 66.2. mile marker on I-70.