The 51st Annual Arrow Rock Heritage Festival is scheduled to be held this weekend.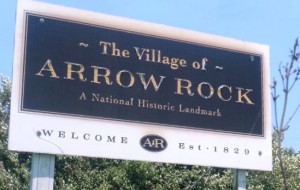 Dan Auman of Experience Arrow Rock says numerous things are planned for one of the oldest Heritage Festivals in the state of Missouri.
Auman said the admission charge to the village for the event is $2 for adults; and children age 12 and under are free.
Auman says at least 65 vendors are slated to be there. He also invites you to take a look around the village, as well.
The event will be going on from 10 a.m. to 5 p.m. Saturday and 10 a.m. to 4 p.m. Sunday.