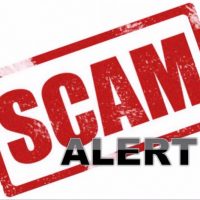 Saline County authorities are warning residents to be wary of any sweepstakes, drawings, or lotteries that you did not actually sign up for.
According to a news release, the Saline County Sheriff's Office has received complaints from citizens regarding possible scams through the mail. Citizens have received a letter from "trustnet- a financial express company" in Arlington TX, stating they are winners in the NORTH AMERICA CONSUMER PROMOTION DRAW, and are entitled to a large sum of money.
The letter reportedly instructs the "winner" to call the claim agent in order to receive the winning payable by certified check. The letter also indicates there is a processing and insurance fee which is required before the lump sum can be sent out.
Included in the letter is a check, exceeding the amount of the processing fee.
Upon calling the claim agent, the caller is instructed to cash the check then call them back, further instructions will be given on where to send the processing fee so the winner can claim the reward.
This is a scam! DO NOT CASH THE CHECK!
The check is a forgery, and written on a closed account from an actual bank. In the event the recipient is able cash the check, it will "bounce" and the recipients account will be charged for the amount.
After the check has bounced check, and the victim is $1000 in debt, the company will then gladly reimburse them for the trouble, and ask for the "winner's" bank account information so they can deposit money into their account.
This is the second part to the scam, to obtain your bank account information and have access to your money.
If you have to pay any money to receive a prize, it is not valid. Also, you cannot legally claim a prize from another country. This particular letter was actually mailed from Ontario, Canada.
For questions or concerns about this, or any other similar situations, call 660-886-5512 or stop by the Saline County Sheriff's Office.