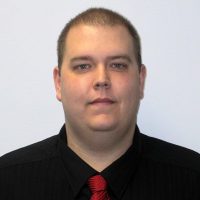 In October, Robert Turner resigned as Chief of Police in Carrollton and since then, the city has been in search of someone to take his place.
A news release from the city says the City Council has announced that Christopher Looney has been appointed as the new Chief of Police for the Town of Carrollton. The rigorous hiring process included background checks, multiple executive sessions of the City Council, and interviews by a panel consisting of the City Council, Mayor, and Police Board members.
Looney is currently a Captain for the Carrollton Police Department. He started his law enforcement career with the Chariton County Sheriff's Officer before becoming Chief of Police in Waverly, Missouri.
Looney joined the Carrollton Police Department in spring of 2014 and has severed as a patrol officer, patrol sergeant, detective, and assistant chief. The City Council is confident that Captain Looney's experience and dedication to the profession of law enforcement will immensely benefit the Carrollton Police Department and the Town of Carrollton as a whole.