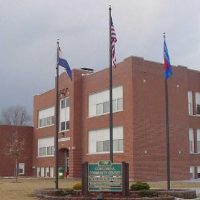 The Concordia Board of Alderman is scheduled to meet in regular session on Monday, December, 2, 2019.
According to the agenda, aldermen are expected hear a presentation of the audit report for the Fiscal Year ending September 30, 2019. Also on the agenda is a presentation by the Lafayette County Drug Task Force, a discussion regarding the implementation of the Show-Me Courts Statewide Case Management Automation System and the request to purchase tarp equipment for Mack Truck.
There is also a discussion to eliminate the cell phone reimbursement to Police personnel and instead, provide department cell phones, beginning January 1, 2020.
The meeting is set to begin at 5 p.m. in Room 202 at the Concordia Community Building, located at 802 S. Gordon Street.