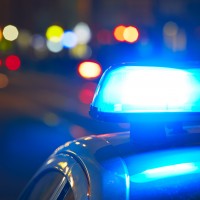 A Cave-In-Rock, Illinois, man has been charged with a felony for allegedly assaulting a woman while she was driving a vehicle in Cooper County on November 19.
According to a probable-cause statement, Billy Long was a passenger in a vehicle when he reportedly hit the woman several times in the face while she was driving on I-70, causing minor injuries to the woman and causing her to stop the vehicle in the driving lane on the interstate due to her not being able to see.
According to court documents, Long has been charged with a Class B Felony for Domestic Assault in the First Degree. Long posted $10,000 surety bond on November 21.
Long's arraignment hearing is scheduled to be held at 1 p.m. on Tuesday, December 3, at Cooper County Circuit Court.