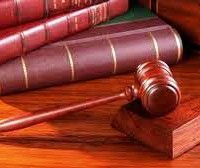 Two Brookfield residents charged with Second-Degree Murder and other felonies after the findings of a death investigation earlier this year are due in court this week.
According to a post on the Brookfield Police Department's Facebook page, during the early morning hours on February 9, officers responded to a call of an unresponsive 11-year-old boy on West Avenue. The child was transported by Linn County ambulance to Pershing Memorial Hospital, where resuscitation efforts were unsuccessful, and he was pronounced deceased. An autopsy was conducted.
According to online court documents, 48-year-old Darrel Royal and 50-year-old Nancy Royal have been charged with a Class A Felony for Second-Degree Murder; a Class A Felony for Abuse or Neglect of a Child Resulting in Death; a Class B Felony for Abuse or Neglect of a Child- Serious Emotional or Physical Injury- No Sexual Contact; and Class D Felonies for Abuse or Neglect of a Child- No Sexual Contact- and Endangering the Welfare of a Child, Creating a Substantial Risk in the First Degree, First Offense- No Sexual Contact. They were arrested on August 30, and no bond was authorized by the court.
Each of the accused was arraigned on September 4. Attorneys for each of the defendants filed a motion for bond reduction on September 24, and each was denied by the court.
Preliminary hearings for Darrel Royal and Nancy Royal are scheduled to be held at 10 a.m. and 11 a.m., respectively, on Tuesday, December 3, at Linn County Circuit Court.