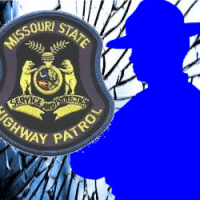 A Kansas City man was killed when he was struck by a tractor trailer in Lafayette County on Monday, December 2.
According to a report from the Missouri State Highway Patrol, the accident occurred as 27-year-old Joshua Moore reportedly ran into the eastbound lanes of the roadway and was struck by a freightliner, driven by 55-year-old Lynda Griego, of Las Vegas.
Moore was pronounced deceased at the scene by a Lafayette County Deputy at 11:19 p.m. Griego reportedly was not injured.
The accident happened at 11:11 p.m. at the 42 mile marker on I-70.