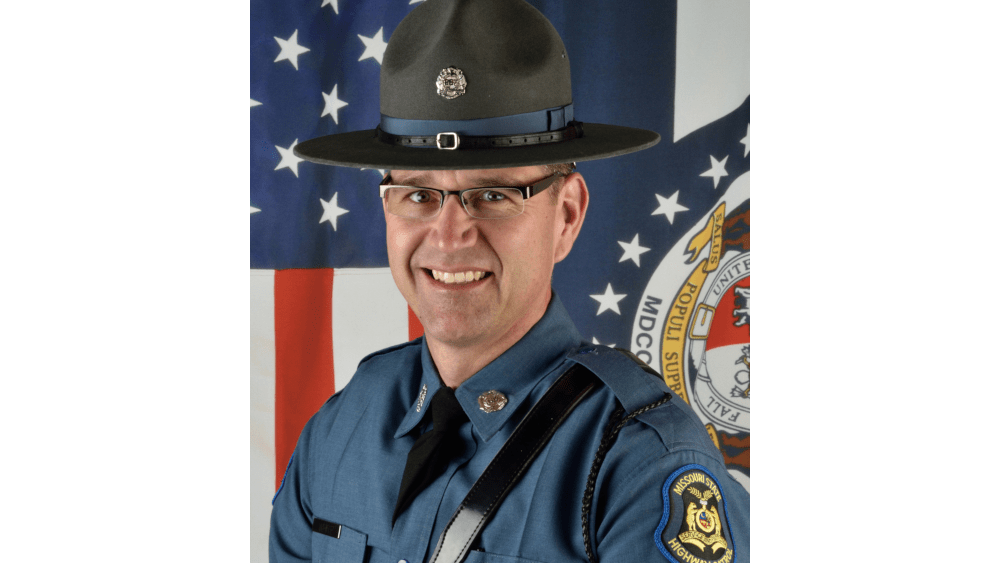 Captain Kirk A. Davis, director of the Professional Standards Division of the Missouri State Highway Patrol, has announced the promotion of Sergeant Scott B. White, of Troop F, to lieutenant and assigned to the Professional Standards Division, General Headquarters in Jefferson City, effective October 1, 2020.
A news release says White was appointed to the Patrol on January 8, 2007, as a member of the 86th Recruit Class. After graduating from the Patrol's Law Enforcement Academy, he was assigned to Troop F, Zone 11, Camden and Miller counties. He was promoted to corporal February 2012 and assigned to marine operations as assistant zone supervisor of Troop F, Zone 16, Lake of the Ozarks. In January 2014, White transferred to Zone 18, Miller County, where he was designated assistant zone supervisor. He transferred to Troop F Headquarters in April 2015 to serve as the public-information and education officer. White was promoted to sergeant in October 2015 and remained in that position.
Troop F includes Cooper and Howard Counties in the KMMO listening area.
Lieutenant White grew up in a military family and lived in Iowa, North Carolina, and New Jersey. He graduated from Pemberton Township High School in Pemberton, NJ, in 1991. In 1997, he graduated from Missouri Southern State University in Joplin, having earned a Bachelor of Science degree in criminal-justice administration. Prior to joining the Patrol, White served as a police officer with the Carthage Police Department. Lieutenant White and his wife, Angela (Wilson), have a daughter, Chloe.