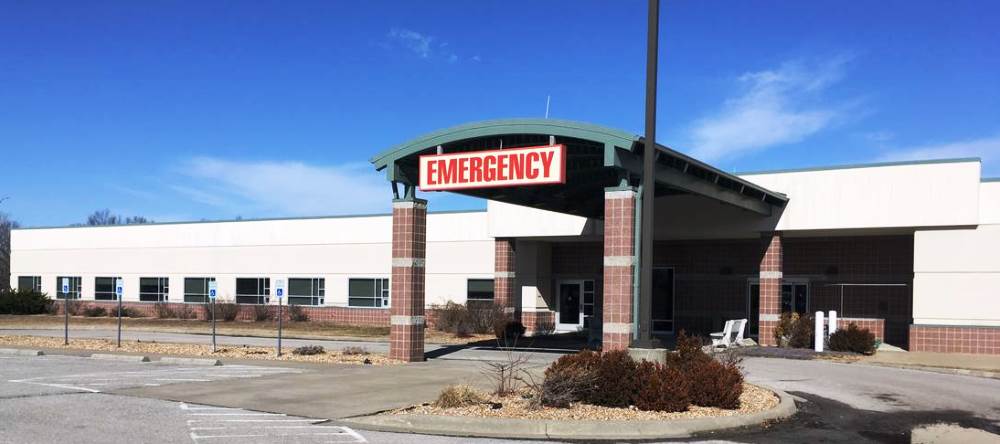 Once thought to be a bit of a dream, the Sweet Springs Ambulance District's Board is once again seeking help to purchase I-70 Community Hospital.
According to unofficial minutes from the Sweet Springs Board of Aldermen meeting on Monday, September 14, Ambulance Board President Dennis Dohrman said the ambulance board is in the process of trying to buy the hospital and get it reopened.
Dohrman said they are going to try to form a hospital district with Concordia, Alma and Waverly to fund the project. He said Health Care Collaborative of Rural Missouri will then rent the space to have offices. HCC has offices in Concordia, Waverly, Carrollton, Lexington and Buckner. The hope is to have a 24-hour emergency room with some swing beds and physical-therapy services.
Dohrman asked if the city will consider giving some funds to the hospital project- possibly from the Develop Saline County Sales Tax.
Alderman Wyatt Lea asked Dohrman if he had approached the Saline County Commission for any money. Dohrman said he did and was told it did not have funds available at this time.
The hospital was scheduled to be sold late last year but the group that put in the strongest bid reportedly could not secure enough funding to finalize the purchase. Thus, a bank in Oklahoma has filed foreclosure paperwork.
The facility has sat vacant since suspending operations on February 15, 2019.
In other news, Dohrman said he and his wife, Kathy, talked to the Missouri Secretary of the USDA. The secretary felt the city could qualify for a loan and a grant to replace water lines in the city. Dohrman said he would be happy to set up a meeting USDA and the Board of Aldermen to talk about what is available.