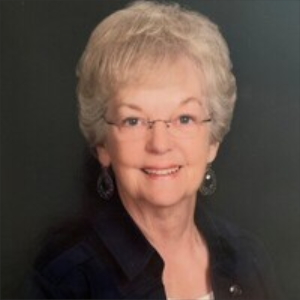 Evelyn Frerking McKnight, age 79, of Concordia, MO., died, Tuesday, December 1, 2020, at Western Missouri Medical Center in Warrensburg, MO.
Funeral services will be held at 11 a.m. Saturday, December 5, at St. Paul's Lutheran Church in Concordia, with Rev. Michael Pottschmidt officiating. Visitation will be held from 10 to 11 a.m. Saturday at the church. Burial will follow at St. Paul's Lutheran Cemetery. Face masks will be required at all services and social distancing will be observed. Memorials are suggested to St. Paul's Lutheran Church or Ladies Aid 1912. Friends may sign the online register book at www.campbell-lewis.com
Born September 1, 1941, in Knob Noster, the daughter of the late Delmar and Nellie Howe Frerking.  On January 28, 1961, she married Lelan Wayne Frerking, who preceded her in death on November 25, 1973. On September 3, 1976, she was united in marriage to Billy Joe McKnight who survives of the home. Evelyn lived most of her life in the Concordia area and owned Frerking Hardware and later owned True Value Hardware in Concordia with her husband Joe. She loved all her family and enjoyed cooking, flowers and working in her garden.  She was a member of St. Paul's Lutheran Church in Concordia.  She volunteered as a Cub Scout leader in the 1970's and also enjoyed being a member of the Ladies Aid 1932.
Survivors include her husband Joe; two sons, Mark Frerking (Temple) of Highlandville, MO and Daniel Frerking (Laura) of rural Concordia; one daughter, Stephanie Bittiker (Tyron Williams) of Cayce, SC;  two stepdaughters, Deborah Graham-Lewis (Wallace) of Ada, OK and Angela Banks (Scott Bass) of Raymore, MO; one stepson, Rick McKnight of Warsaw, MO; one sister, Loretta Cedarstorm of Chester, UT; numerous grandchildren and great-grandchildren; as well as nieces, nephews and other extended family.
In addition to her parents and first husband, she was preceded in death by a stepson, Randy McKnight; and four siblings; Shirley Herron, Mayme Combs, Richard Frerking and Paul Frerking.