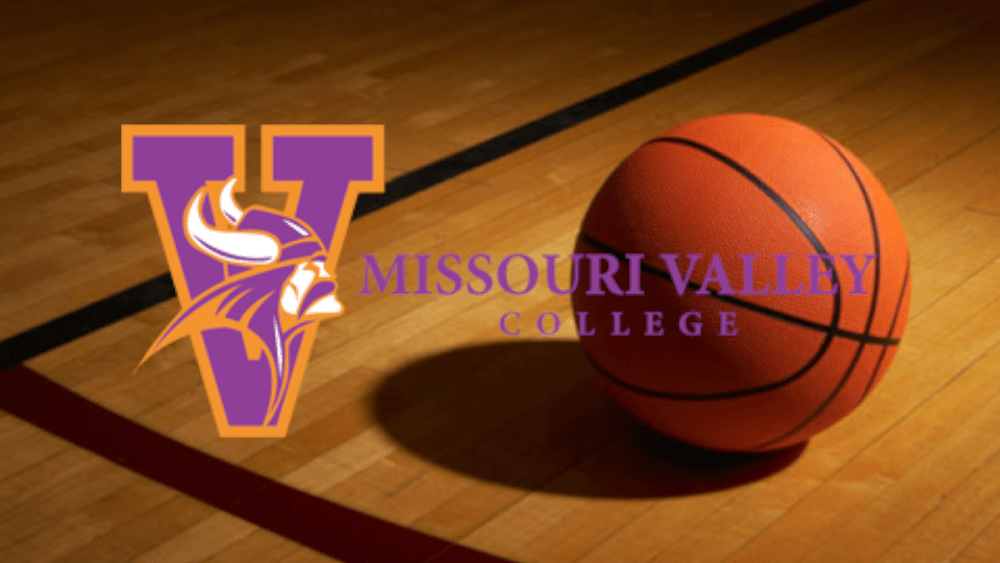 Missouri Valley College Executive Vice President and Director of Athletics, Tom Fifer, announces the hiring of Ben Lister as head coach of the women's basketball program.  Lister takes over the position from Andre Scott, who spent the past three seasons leading the program.
Lister comes to Missouri Valley after a successful tenure as head coach of the women's basketball program at Baker (Kan.) University, from 2011-2018.  In his seven seasons with the Baker program, Lister won the program's first regular season conference title in 31 years, in 2014.  Lister also accomplished the program's first-ever sweep of Heart titles in 2017, winning both the regular season and postseason tournament championships.  In 2014, he guided the program to its first-ever appearance at the NAIA Division I Women's Basketball National Championship, and earned four-straight National tournament appearances, which included a National runner-up finish in 2016.  Lister was named the Heart Women's Basketball Coach of the Year three times (2013, 2014, 2017) and finished with an overall record of 154-77, to go with a 98-41 record in conference play.  His teams set school records for single-season wins three times, culminating with a 30-win campaign in the 2016-17 season.  
Lister also coached six NAIA Division I Women's Basketball All-Americans, two Heart Women's Basketball Player of the Year award winners, a three-time Heart Defensive Player of the Year award winner and over 20 NAIA Scholar Athletes.
"We are very excited to bring Ben in as our next women's basketball head coach at Missouri Valley," said Fifer. "Ben brings a wealth of head coaching experience to our program, and has a proven track record of success in both the Heart and at the National level.  We feel confident in Ben's abilities to develop a successful program, and guide his student-athletes toward success both on the court and in the classroom."
Prior to his tenure at Baker, Lister spent four years as an assistant coach at Baron (Kan.) Community College, from 2007-2011, where he was part of a staff that won two Jayhawk Conference championships (2008-2009) and tied the school record for single-season wins, with 34 wins in the 2007-08 season.  Lister also coached four NJCAA All-Americans.  He spent two seasons as head coach of the women's basketball program at Manhattan Christian (Kan.) College, from 2005-2007, and was named the conference and region Coach of the Year in 2005, won two conference championships (2005-2006), finished third at the NCCAA Division II National Tournament (2005), coached two Conference Player of the Year winners, developed three NCCAA Division II All-Americans and tied the program's single-season record for most wins, with 27 in the 2004-05 season.
Lister graduated from Wichita State (Kan.) in 2005 with a bachelor of science degree in sports administration.
"I am extremely excited to have the opportunity to take over the Missouri Valley women's basketball program," said Lister.  "It is a place I know well, in a conference that I am very familiar with.  I have tremendous respect for Tom Fifer, from getting to know him over the years, and I believe his vision is the same as mine for the women's program.  Our goal is to compete at the highest level and bring excellence both on the court and off the court.  I am looking forward to the challenge the Heart brings and I have confidence things are in place for us to have success here.  I am very appreciative of the opportunity and am looking forward to getting to work."
Lister will be taking over the head coaching position at Missouri Valley from Andre Scott, who spent three seasons leading the program.  His program produced eight All-Conference selections, along with one All-American.  Scott also spent two seasons as a student-athlete at Missouri Valley, playing for the men's basketball program from 2013-2015, and won a Heart Postseason Championship with the program in 2015, helping the team to a second round appearance at the 2015 NAIA Division I Men's Basketball National Tournament.
"I want to thank Andre for all he has done at Missouri Valley," Fifer said. "From his time as a student-athlete, graduate assistant coach, assistant coach and head coach, Andre made a positive impact at all levels within our athletic department."  We want to wish Andre and his wife Shelby, a former Missouri Valley women's volleyball student-athlete, women's volleyball assistant coach and assistant Sports Information Director, well in the future."