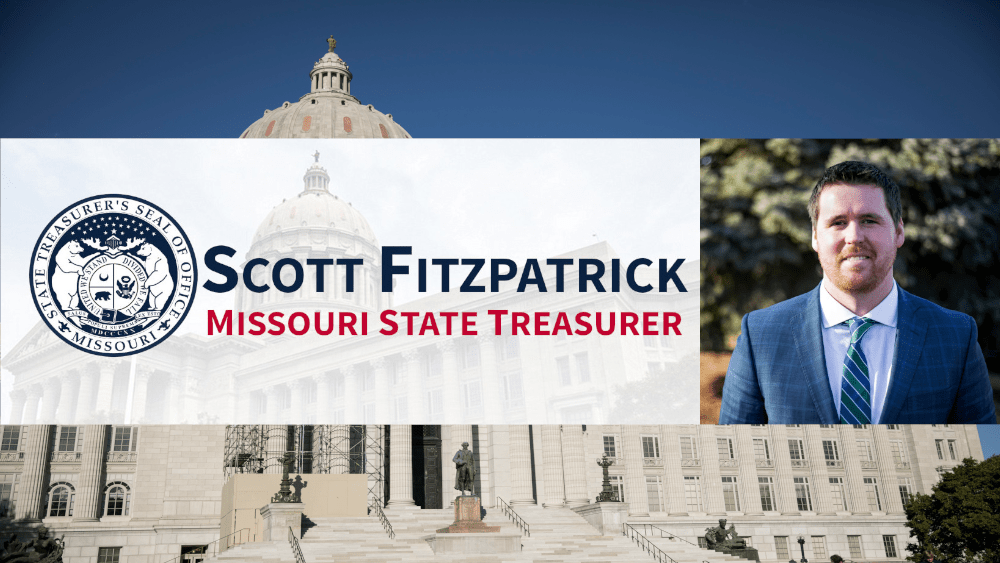 Missouri Treasurer Scott Fitzpatrick announced that his office has returned the first $100 million of his administration in just over two years, the fastest of any Missouri Treasurer.
Fitzpatrick's office says $100,080,956 has been returned since he took office in January 2019.
In October, Fitzpatrick and the Department of Labor and Industrial Relations' (DOLIR's) Division of Employment Security partnered to return Unclaimed Property to Missourians who have applied for unemployment benefits. By cross-referencing DOLIR's data with the Unclaimed Property database, the Treasurer's Office is able to conduct proactive outreach more successfully. The partnership has returned over $2.1 million to Missourians who have applied for unemployment benefits.
In 2019, Treasurer Fitzpatrick worked with the Department of Social Services to launch an automated system that matches Unclaimed Property with past-due child support. This new system has returned more than $3.6 million in past-due child support payments to Missouri families.
Since taking office in 2019, Treasurer Fitzpatrick has broken four Unclaimed Property records, returning the first $1 million of his administration in less than 10 days; returning over $45 million in one fiscal year; and returning Unclaimed Property to more Missourians in one year than any prior treasurer, in addition to this announcement.
One in 10 Missourians has Unclaimed Property, and the average return is $300. Missourians can search and claim online at ShowMeMoney.com. The Treasurer's Office does not charge to return unclaimed property.