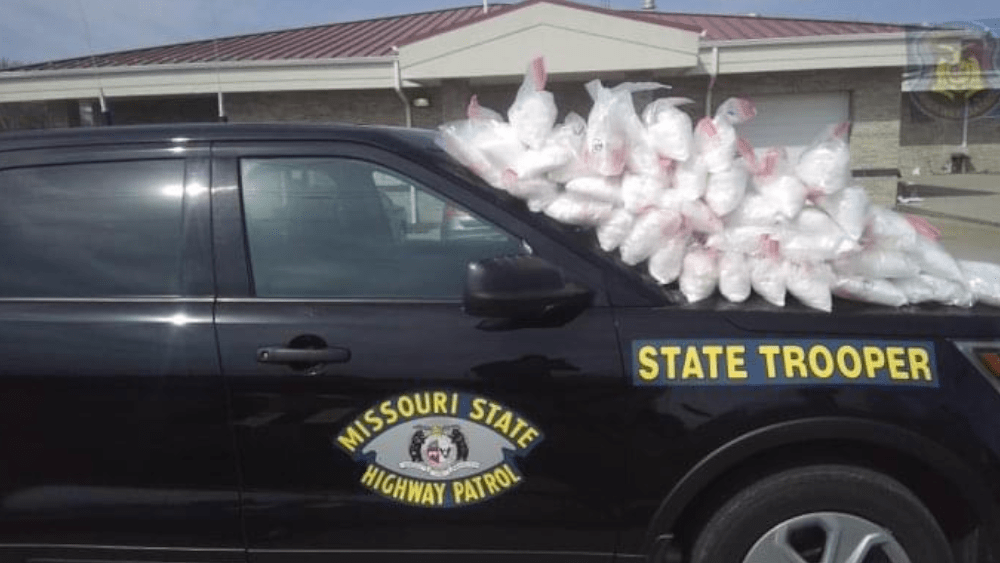 Authorities are seeking drug charges after a huge cache of a controlled substance was seized in Saline County on Monday, April 5.
According to the Missouri State Highway Patrol, at approximately 9:06 a.m. Monday, a trooper stopped a vehicle for a traffic violation at the 79 mile marker on eastbound I-70.
A probable-cause search of the vehicle revealed approximately 88 pounds of methamphetamine; $5,505 in cash; and a firearm.
As a result of the search, three subjects were taken into custody and are facing felony charges.
According to online court documents, 32-year-old Jose Renteria Rojas, 29-year-old, Juan Gomez Padilla, both of Evanston, Il, and 27-year-old Gustavo Renteria Rojas, of Chicago, Il are all charged with a Class A Felony for Trafficking Drugs or Attempt, in the First Degree, Over the Statutory Amount. Each of the defendants are currently being held without bond.
All three defendants were scheduled to be arraigned at 11 a.m. Wednesday, April 7 at Saline County Circuit Court.